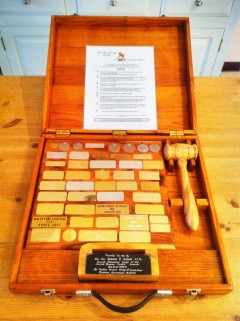 On 10th October, 13 brethren from Brett Valley and 9 from Priory came to Christchurch to launch their challenge for its ownership.
The rules state that a minimum of seven brethren from the same lodge must be present to entitle them to throw down a challenge. In the event of two or more lodges making a claim on the same night, the lodge with the greater number of members present is deemed successful.
On this occasion the rules gave Brett Valley the edge.
Read more