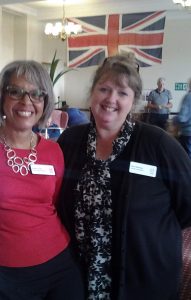 Cornwallis Court has been open since 1981 and provides a home for some 74 residents all of who are Freemasons, their wives, widows or female dependants who need the first class care and attention provided by the staff of the Home, including 23 residents in the nursing wing, plus Geoffrey Dicker House which provides further secure accommodation for up to 23 residents who need support for dementia.
The Association of Friends of Cornwallis Court is as old, in fact older than the Home itself. It is a Registered Charity, with its Main Object "to relieve and give assistance by all charitable means the residents of Cornwallis Court"
A Management Committee which includes seven Trustees, representing Lodges and all other Masonic Orders in the Provinces of Cambridgeshire, Suffolk and Norfolk conduct the business of the Association. Raising funds to provide assistance, help organising social events, providing transport for the Residents and encouraging the Masonic community to visit the Homes and support fund raising activities to fulfil the "Objective" of the Association.
Since the Association was inaugurated it has received magnificent support from all Masonic Orders in its catchment area, all of them making generous donations to the funds.
However individual membership of the "Friends" is less than one tenth of the total number of the Brethren in the area.
Over 180 Craft Lodges and other Masonic Orders are now "Affiliated" of the Association.
Please
Help
us
Meet
our
"Object"
by
becoming
a
member
of
the
Association
Individual Brethren can become Life Members by making a one-off payment of £25.00 which if donated under Gift Aid scheme increase by 25%.
Please make your Life Membership Donation and ALL OTHER Donations payable to:-
The Association of the Friends of Cornwallis Court
and sent to:
Secretary to the Association of Friends of Cornwallis Court
Paul A Oldfield
Sunny Side
Church Row
Mellis Common
Mellis
IP23 8EE
Phone: 01379 783458
Membership application forms are available from:
Membership Secretary
David Smith
8 Stour Vale
Wixoe
Stoke-by-Clare
Suffolk
CO10 8UB
Phone: 01440 785651
Click on image to read brochure