Royal
Masonic
Benevolent
Institution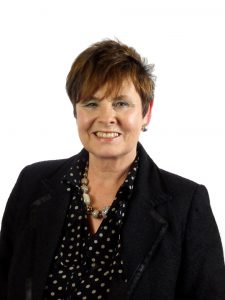 My name is Judy Morrow and I am a member of the Advice and Support Team for The Masonic Charitable Foundation. I cover the geographical area which includes Suffolk, Norfolk, Cambridgeshire, Essex and Northamptonshire.
I am available to talk to clients and their families and to Almoners themselves. I can also offer visits to clients which can be joint with the Almoner if the client is wishes this. I am also very happy to give talks about the service we offer or just to attend Almoners' workshops and meetings and to talk to Ladies Clubs.
Phone: 01284 749492
Mobile: 07802 797239
RMBI Advice and Support Team: https://www.rmbi.org.uk/our-services/advice-and-support-team
About
RMBI
Care
Co.
RMBI Care Co. provides a home for over 1,000 older Freemasons and their families, providing residential, nursing and dementia care in 17 care homes across England and Wales.
The charity has been supporting older people for over 170 years and works closely with residents and families to offer a safe environment.
RMBI Care Co. also offers independent living apartments, day services, respite and end of life care.
Person
centred
care
RMBI Care Co. treats each person as an individual, respecting everyone's wishes and needs at all times. Person centred care is at the heart of what the charity does and this is reflected in how the organisation engages with residents, visitors and staff.
Types of care services:
Residential Care
Nursing Care
Dementia Care
Respite Care
Palliative Care
Independent Living
Day Services
Cornwallis
Court,
Suffolk
Surrounded by landscaped gardens, Cornwallis Court is situated close to the historic market town of Bury St Edmunds in Suffolk. The Home provides residential care, nursing and dementia support for up to 74 residents. Read more on the Home's webpage
Phone: 01284 768 028
Email: This email address is being protected from spambots. You need JavaScript enabled to view it.
Address: Cornwallis Court, Hospital Road, Bury St. Edmunds, Suffolk, IP33 3NH
How
to
apply:
Please visit the website at https://www.rmbi.org.uk/how-we-can-help/how-apply or contact the Home Manager for an application pack.
More
information:
www.rmbi.org.uk
Phone: 020 7596 2400
Email: This email address is being protected from spambots. You need JavaScript enabled to view it.
Facebook: @thermbi
Twitter: @thermbi